As Featured In
Entrepreneur Magazine
Five Minutes With Entrepreneur Christine Souffrant, Founder And CEO, Vendedy
Forbes Magazine
A recipient of the Bill Gates Millennium Scholarship, Souffrant is working to digitize the street market economy.
Huffington Post
Four Female Entrepreneurs Who Have it All (and How You Can, Too)
Microsoft News
Learn to follow: one CEO's expert advice on leading a team (not just managing it)
Inc. Magazine
Show Women Entrepreneurs The Role Models!
TEDx
Pattern of Small Moves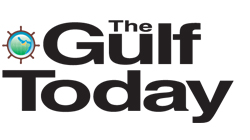 The Gulf Today
Clinton Initiative winner urges students to make a difference
The National
Street cred for vendors online
My Top Previous Speaking Engagements:
I keynote at over 20+ events a year!
United Nations
Women's Entrepreneurship Day
European Union Forum
Fundamental Rights Forum- The Power of Street Market Economies (Vienna)
TEDx Dubai
Pattern of Small Moves Life / Career Hacking in 10 minutes
US State Department
Keynote Speaker in different cities around the world
Follow My Initiatives
As Featured in Forbes, Huffington Post, Inc Magazine, TEDx, United Nations, Fast Company & More
Global Startup Ecosystem
Home of the largest online digital accelerator- graduating 1000 companies a year
Brand Entrepreneurs
Home of the ultimate startup bootcamps- product hacking, growth hacking, press hacking, funding hacks & more!
Haiti Tech Summit
The largest gathering of innovators tackling humanity's global challenges via entrepreneurship.
Vendedy Travel
The first network connecting global travelers to street markets from all over the world.
Join the largest tech conference in the Caribbean on June 6-7, 2017!