Alright. So you have an awesome product and you're ready to get millions of downloads, viral media spread and enough money to retire in 24 hours.
Yesterday was launch day and you had no customers. Yep- your mom doing a download does not count. Now, what?
Well like most startup launches, this is a reality. Call it poor planning or just mere bad luck. There are a number of variables at play. Yet, there are ways to get your product in the hands of thousands of users if you have a clear marketing strategy for distribution. That's where growth hacking comes in. Its not magic. It's just clever set of ways to get as many eyeballs on your product that turns them over into users and customers quickly. Anyone can do it. So let's get started!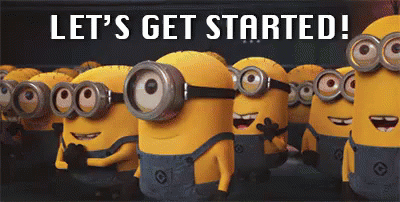 First Some Ground Rules!
Make sure you have a good app! Duh!
Try to release it on a Tuesday around mid-day!
Don't do all 25 ideas below at once! Try 3-5 tactics at a time to see which strategy set is the best user source for your startup.
Now let's get to it. Sourcing new users can be tough but it doesn't have to be. The following 21 strategies are some of the top hacks of growth marketers today. You will see changes immediately but true improvement will show after 30 days of consistency. Enjoy!
Post & Share Sites:
Post on the legendary 3: Reddit, Digg, HackerNews. (Ninja Tip: Before posting a link of your screenshot to Reddit, first share it on Twitter and then post theTwitter status link to Reddit. It's an easy way to pick up a few Twitter followers).
Post a deck demo on slide share with a perk: http://www.slideshare.net/
Post Question on Quora (and other question forums) Try answering questions (with links to your startup of course, but only where appropriate) for 1 hour, 3 days a week. After 1 month, look at your analytics to see how successful Quora has been as an acquisition channel.
Post a screenshot of the app with the link on Dribbble, DesignerNews, and other niche forums. Don't limit yourself to the legendary 3.
Post on Craiglist, Eventbrite, Meetup: Launch a Competition, Campaign or Event to test your app on advertise it on these platforms. Offer money, discount or pizza. Get creative!
Post on the TNW Market– While primarily a place for specific special offers or promos, you can also create a listing of your startup for free. If you do also have a special offer you can create (e.g. first 3 months free) then it costs nothing to post and you can monitor the effect it had using stats. Website:http://market.thenextweb.com & Add New Company Twitter: @TNWMarket 
Post on Dubbler. Promote your blog posts or content having to do with your app's niche on Dubbler — a 60-second audio social network.
Post an answer on Google Search: Leave comments on the top 5-10 search results- On a related note, you can search your keyword on Google and find the top 5-10 articles then leave a similar comment. Insider tip: you can search that keyword on Google Keyword Planner to see how much search volume it gets. If it gets more than 5,000-10,000 per month it's probably worth commenting. Anything less is up to you!
Influencer Networks
Follow your audience: Target your customers/users on intagram + pinterest and comment the link to the app on a relevant post.
Follow your competitors' customers. If you follow all of their customers, on average 30-70% will follow you back. Then tweet your value offering and steal away your competitors clients!
Reach out to bloggers & local tech newsletters: Provide 500 word document: app's features, startup story and value proposition
Reach out to twitter influencers with 20k+ followers: Provide tweet and link about app. Request that they tweet at midday. Or use Thunderclap.io to get it done automatically for free!
Contact admins of related Facebook pages. "Look for pages with 100k+ likes and reach out to their admins. Make sure these pages have something to do with the focus of your app. Then give them a compelling reason to mention it".
Submission Sites:
Submit to HARO- Help a Reporter Out.
Submit app for review: Cnet, 148apps, Mashable, Techcrunch, IGN wireless, etc. 148apps,AppStoreApps andAppAdvice . There are tens of thousands App review websites available online, so try to go with the sites that have Alexa rating of more than 50k. It helps gain a lot of traction for your app.
Submit to PreApps (free)coins itself as "your personal preview into the world of mobile apps!".Interested users can vote up your app, be notified when it's been released, and sign up to become a beta tester of the app. PreApps will feature apps with the highest votes on its homepage.
Submit to UserTestinglets you "look over the shoulder" of people in your target audience while they use your mobile app. For $49, you can get a video of a real user testing your mobile site or app in about 1 hour.
Submit to http://betali.st& http://betali.st/submit Twitter: @BetaList; http://erlibird.com & http://erlibird.com/startups Twitter: @erlibirdapp; http://startupli.st/ & http://startupli.st/startups/add Twitter: @thestartuplist; http://appstorm.net/ & http://web.appstorm.net/about/submit-an-app-for-review/ Twitter: @appstorm; http://www.killerstartups.com& http://www.killerstartups.com/submit-startup/ Twitter: @killerstartups
Get your app featured on alternative app stores like- Windows, Amazon, Opera and a lot more. Freebies attract everyone and there is nothing different with your app. The alternative app stores such as Amazon allows you to make paid app free at the first day of launch. The strategy helps in providing more exposure and boosts the download volume.
Apply for awards. Look into awards such as theKiip Build Fund orThe Mobileys. If you win, you also get a ton of press, not to mention winner's booty
Add a "Rate our app" plugin. "This is a great way to make it simple for people to leave a comment about your app; it's just a click away".