Nothing turns off a person more than a blatant request for mentorship!  The old "Hi my name is so and so and could you be my mentor?" line just does not cut it anymore.
While the person might feel flattered at first by your request, in the end, the approach is awkward and doesn't set the foundation for an evolving relationship. A mentor relationship should be a mutual partnership. You are in this together and as such, should be able to provide value to each other's interests.
Here is a 3-step process to securing and developing great mentorships that ensure success.
Step 1: Research their career history.  Look for patterns of interest. Offer to do a project.
Reactive Approach– For every event that you attend- be prepared. Some events publish the attendee list like Meetup and Eventbrite. Look up the profiles of 1-3 individuals on Linkdein (use incognito if you don't want to come off creepy).
Which ones jump out at you?
Do you admire their career history profiles? They can tell you their regrets and strategies!
Do you want a similar path? Or a different approach entirely?
Are they a part of groups that you want to join? They can make introductions!
Have those facts available on hand. Once the meeting is over or in between breaks, strike up a small conversation with them and tease out those interests.
Are they working on any projects, initiatives, or programs?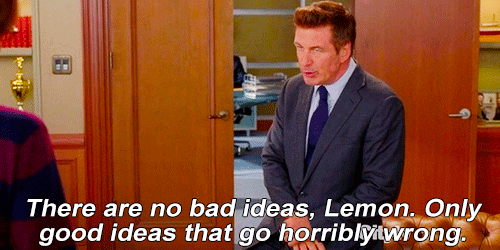 Offer ideas and deliver.
During the early days of my banking career, I was involved in several community day events. One was the United Way campaign in Buffalo, NY. Everyone who's anyone was there. I was focused on getting to know people who either had similar interests to mine or interests that I wanted to pursue. I somehow got to talking to several HR representatives about my first-year experience at the company and ideas I had to make both mine and their work easier.
Along with those ideas were suggestions on how to implement in a month, a quarter or a year.
A week later I was traveling across the east coast to represent the company at colleges. I did it for two years and loved it. They became great mentors for my growth at the company and I was their go-to person for talent recruitment. Mutual partnership-check! Why it worked? Everyone got ideas to offer but executors are harder to find. When you offer execution blueprints with your ideas- you change the game entirely!
Why it worked? Everyone got ideas to offer but executors are harder to find. When you offer execution blueprints with your ideas- you change the game entirely!
Everyone got ideas to offer but executors are harder to find. When you offer execution blueprints with your ideas- you change the game entirely!
Proactive approach- This is harder because you have to break the ice and reach out to individuals that you probably never met before outside of planned gatherings. So you have to be careful and not come off as an opportunist.
My suggestion for you is this- do your homework on the individual and send an introductory email. Let them know that you admire their profile and wanted to help with a project or two.
Or even grab lunch or coffee.
Example- "Hello Amela, My name is Christine and I work and noticed that you just launched an initiative in the travel space for New Yorkers.  I would love to help since last year I did a campaign on travel hacking. I value an opportunity to speak with you and would not take more than 15 minutes of your time. Please advise as to your availability next week for a short coffee or lunch meeting. Thank you so much for your time and consideration".
Offer solutions via projects.
I did this countless times both in person and via email. By working on projects that mattered to others, I had opportunities to develop skills in areas outside of my job function. And they had a fun and enthusiastic helper to move their projects forward.
In between all of this, I got more than mentors- I got sponsors.
They were behind many award networks and vouched for me without me even knowing it.
Step 2: Be memorable and deliver on your promise. Don't become an intern. 
So you had the conversation with said individual and you hit it off well.
Now, what?
This is where the magic happens.
If you promised to help someone on a project or two, deliver on that. If you gage that it's too soon to ask for assignments then do preliminary research on the topic yourself or do a mock document and send it in. It shows initiative and it proves that you really want to help. Also, see what else matters to this individual besides the obvious and see where you two can connect and bond.
You need to make sure that you strike the balance between support and interning. As an intern, there are strong expectations and if unmet- huge disappointments. However, if you are offering to help improve one thing that is simple yet helpful- then that speaks volumes.
Step 3: Continue to foster that relationship with updates on achievements. 
Stay in touch and continue to stay on that person's radar in a good way.
Too many times, people reach out to mentors only when they need something. Since a mentor is investing in your development, it's important to show that the mentorship is paying off.
Don't only reach out when you need help. Reach out and keep them updated on positive developments too. Especially if you asked for a reference or recommendation- tell them the update- whether good or bad.
Remember- you don't need to announce to your mentor that he/she is your mentor. You didn't announce to your best friend their title either. Some things are self-explanatory.
So let the relationship flourish organically. Soon this person will be able to give critical feedback on your development.