In celebration of Women's History Month, the US State Department led a series of keynote sessions, workshops and gatherings across Nigeria led by Forbes 30 Under 30 entrepreneur, Christine Souffrant Ntim. Considered the world's startup ecosystem expert for emerging markets, Mrs. Ntim brought leading tactical strategies on startup development, life hacking and personal branding to several government-backed networks in Nigeria. Check out media mentions here.
Aside from her accolades- Forbes 30 Under 30, 80+ global press mentions, Bill Gates Scholarship, alumni affiliations with Dartmouth College (Ivy League), Draper University and Singularity University (NASA), or even her story of entrepreneurship as a mother, wife and descendent of Haitian street vendors-Christine Souffrant Ntim was a true inspiration to listening audiences. Her tips and tactics were a reflection of both her struggles as an entrepreneur and her efforts to bring 1000 companies to market each year via Global Startup Ecosystem– the first and largest digital accelerator in the world.
Along the tour- the three key topics covered included passion development, personal branding and startup hacking. Talks began with passion development to help individuals identify their skills and talents to build a career that leveraged their core strengths. This talk was then followed by a personal branding workshop to ensure that participants packaged their value in a way that helps them stay relevant in today's competitive economy. The final topic of discussion was on startup hacking where Mrs. Ntim shared 100 top strategies to build a product, get customers, go viral with marketing and raise millions in free funding.
The following are the top summary notes on the keynote sessions offered along the tour.
---
 "How to Turn Your Passions and Patterns into a Global Phenomenon"
This talk was given at the following locations in Nigeria:
Kaduna State University (KASU)—Kaduna, Nigeria
University of Jos—Jos, Nigeria
AWEP Jos Chapter—Jos,Nigeria
This workshop session is derived from Christine Souffrant Ntim's TEDx talk- "Pattern of Small Moves" where she outlines how to find patterns in your talents, skills and interests to build a future that one truly desires. Start by watching the 10-minute video here.
When we ask successful people, what was the key to their success, many reply that they simply "followed their passion". By definition passion is a strong feeling of enthusiasm or excitement for something or about doing something. By that very definition, it's temporary, elusive and unpredictable. So its not practical advice to tell someone to follow their passions if it is something quite hard to identify and constantly evolving. Christine advises that individuals must follow their patterns instead.
Why? Everyone has something that they repeatedly do that showcases true talent and desires. As such, tracking patterns- which are predictable markets- can help you define your story.
Christine used her story as an example. From street vending in the streets of Haiti to traveling the world studying the street market economy, Christine walks you through her 3 step process of "Audit, Test, Execute" to identify her patterns.
She started by auditing her courses, to find what were her favorite. What did she repeatedly do when she traveled? What were her favorite magazines etc. She reflected on her research and took the chance to change scenery and quit her banking career to move to Dubai and test out her ability to live the life she wanted.
Within several months, she launched a blog that began the rapid trajectory of her award-winning startup and placement as an inspiring global speaker.
Once someone identifies their patterns, then its time to transition to the life they were made for.
---
So the question becomes:
If you had 30 days to prepare for the life you truly want, how would you do it?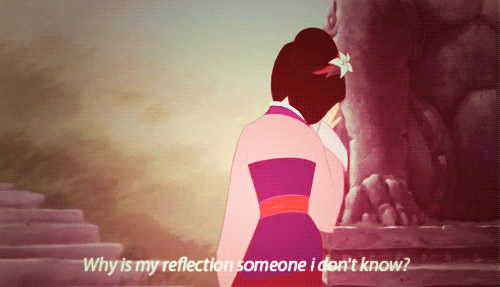 Week 1 ….Embrace reflection. Rediscover who you are and what you love.
Audit-Internal Process
Go through past transcripts and highlight the top score classes
Go through past school schedules and reflect on the activities you enjoyed best
Go through your past job roles and highlight your best moments
Audit- External Process
Ask family, friends and peers to put one word in a hat that describes you anonymously
Contact peers from past jobs/projects and get their perspective
Audit Summary
CREATE A MIND MAP with all of this information or DRAW BUBBLES around each topic Week 2… Time to brainstorm
Monday- Write down everything you would do on a 3 day vacation
Tuesday-Write down 5 items you would take with you if the world was about to end. Write a paragraph as to why you made each selection. Note- that you have food, water and shelter already covered.
Wednesday-Write down all the things that piss you off. Seriously.
Thursday-Write down all of the career paths or things you would do if you had the chance to do a 1 year sabbatical.
Friday-Write down all of your inspirational icons and list out what you would want to learn from them and why.
Saturday-CREATE A MIND MAP with all of this information or DRAW BUBBLES around each topic
Sunday-Do a Venn diagram comparison of the Audit week and Brainstorm week. Have conversations with others about the patterns.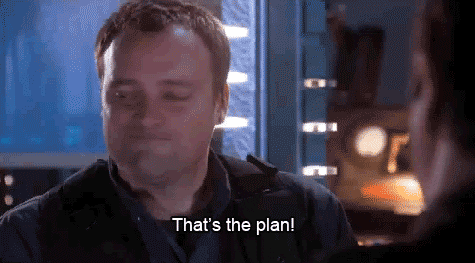 Week 3. Time for some planning
Monday- Select up to 3 career paths you want to attempt. Be creative, you can also make a combination of different interests. Write down all of the resources, people and milestones you need to get started and be successful for each selection.
Tuesday- Check your Linkedin/Facebook/Alumni database. Message at least 50 people and do 15 minute interviews. Offer to write a blog post for their time or ask if you can shadow their experience.
Wednesday-Research at least 10 people who have attempted or successfully lived the career paths you selected. Take notes on their stories, strategies, etc.
Thursday-Register for all events related to your career path on Eventbrite + meetup.com and attend. Meet people and talk about your plans to career switch. See who can help and who can inspire you during your transition journey month.
Friday-Research rotational career programs, fellowships, EIR-apply
Saturday-Review the list of resources, people and milestones list you created on Monday.
Sunday- Compare it to the list that your idols, interviewers, and event peers used to accomplish their goals.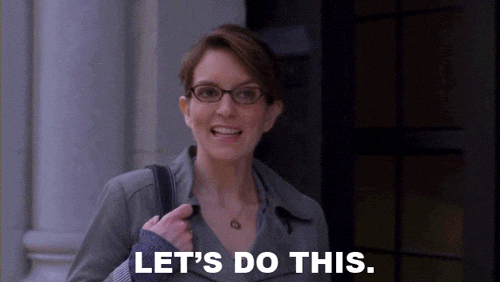 Week 4. Test & Execute
Pick a month where you will spend 30 days executing on your selected career path(s). Consider launching a blog to share your journey. Putting it in the public informs your network which will make it easy for them to help you.
Hack Tip-Put the role that you want on LinkedIn-Your entire network will get an automatic blast and can react.
Christine concludes with helpful resources to help you along the journey that includes practical life tips from www.Lifehacker.com and insightful routines and advice from Tim Ferris' Tools of Titans.
---
"How to Build and Monetize your Personal Brand"
This talk was given at the following locations in Nigeria:
Abuja YALI Network
Abuja chapter of African Women Entrepreneurship Program (AWEP)
The next topic of discussion was on personal branding. In today's rapidly moving landscape, it is important that individuals stay competitive and relevant by building a personal brand. Packaging value and reputation are not optional anymore. It is now a crucial part of successful careers.
To begin, it's important to define the basics of personal branding. By definition, personal branding is the practice of people marketing themselves and their careers as brands. Personal branding is essentially the ongoing process of establishing a prescribed image or impression in the mind of others about an individual, group, or organization.
Yet, in addition to the definition, what is the process of personal branding? Well, the art of personal branding is like a story with a beginning, middle, and end. It evolves depending on your inputs. How you brand yourself today will evolve tomorrow.
The are 10 key steps in personal branding and Mrs.Ntim shared the basic 5:
Audit your personal brand
Define your value
Find your epic center
Deliver your value
Always leverage your personal branding checklist
Audit Your Brand
Defining Your Value
List top 5 life achievements
List out at least 20 things people always ask you for help on
List out any talents or skills: cooking, painting, etc.
Find Your Epic Center
Online Testing:
Free webinar (1 hour)
FB Live Q/A session
Curation blogging
Offline Testing:
Speaker (free): library, restaurant, events via organizers
Deliver Your Value
Calendar newsletter w/ 2/3 insights and 1/3 offers
Conduct local + global tours
Submission at call for
---
Personal Branding Audit Checklist
You Defined (summarize talents, skills, interests)
Your Digital Headquarters (website, profiles-linkedin, )
Your Distribution Scheme: Publish (Website blog, Linkedin, Medium etc)
Your Internal Media Scheme: (Automation capture of videos, photos, activity of you in action)
Your External Media Scheme: Listed links to articles, press, features, etc.
Your Packaging (speaker, consultant, platform)
Your Validation: Testimonials, awards, press, references, sponsors etc.
Your Pricing
Your Offerings (webinars, courses, e-books)
Your Resources and Tools
Get the following free tools
Google Adwords (trends)
Mailchimp (emails)
Google analytics (data)
Eventbrite (ticket orders)
Buzzsummo (trends)
Boomerang (emails)
Hootsuite (social media)
Zoom- cheapest to host monthly webinars at $10
Slideshare
Google Forms
Canva
Thunder clap
Sumome
Audacity or Skillshare
Legal Zoom
WeTransfer (to provide files to clients)
The talk concluded with case study examples of how people build brands online via webinars, e-books and courses. Participants were given a 30-day structure on how to build their brand with free tools and social media.
---
"100 Secret Hacks to Scale Your Startup Globally"
This talk was given at the following locations in Nigeria:
Jos Business School
Jos YALI Network
All entrepreneurs face varied challenges when it comes to building and scaling a business. However, there is a global network of free programs, resources and mentors to help entrepreneurs be successful.
Mrs. Ntim covered over 100+ free websites to prove how successful entrepreneurs leverage digital networks to scale rapidly.
The top slides from the presentation are listed below.
To access full videos and tutorials, Mrs. Ntim suggested that participants apply to a regional accelerator in the Global Startup Ecosystem network.
"The future is digital, so startup ecosystems in emerging markets need to take advantage of that with programs like this one" says Christine Souffrant Ntim, "we launched digital accelerators for entrepreneurs in 7 global regions (Caribbean, Middle East, Latin America, Africa, Asia, Europe, America) to close the resource gap and diversify global startup success stories".
The free program provides all tactics on product development, marketing, growth hacking, funding, press hacking and more. The next cohort launches in October 2017 with key speakers from Y-Combinator, Tech Stars, Facebook, Google, Draper University, Singularity University at NASA, and more
---
To sponsor future tours or to book Christine to speak at your event, inquiries can be sent to the Global Startup Ecosystem team at info@globalstartupecosystem.com .To get updates on her talks, events, and resources, follow developments via Facebook, Twitter and Website.
About Christine Souffrant Ntim:
Christine Souffrant Ntim is an award-winning Haitian-American entrepreneur & startup ecosystem expert for emerging markets. She was selected and featured in Forbes 30 Under 30, AdAge 40 Under 40, Haiti Changemakers 1804 List, Singularity NASA, Entrepreneur Magazine, Huffington Post, Inc Magazine and more. She speaks on digital entrepreneurship, startup hacking, exponential tech AI, and personal branding at over 20+ global conferences a year- which includes former appearances at the US State Department Tours, United Nations, TEDx, SXSW, Startup Grind Global, SeedStars World, European Union Forum and more.  She started her career as the founder of Vendedy- a social network connecting people to street markets with the aim of digitizing a $10 trillion dollar black economy and centralizing the world's 200,000 street markets. Today, Christine is the Director of Startup Grind Dubai Powered by Google For Entrepreneurs and a partner at the GlobalStartupEcosystem.com which hosts the largest digital online accelerator program in the world- graduating over 1000+ companies across 190+ countries a year. More information at http://csouffrantntim.com
---
Check out the Buzz Across Nigeria
Q/A Videos on Startup Development